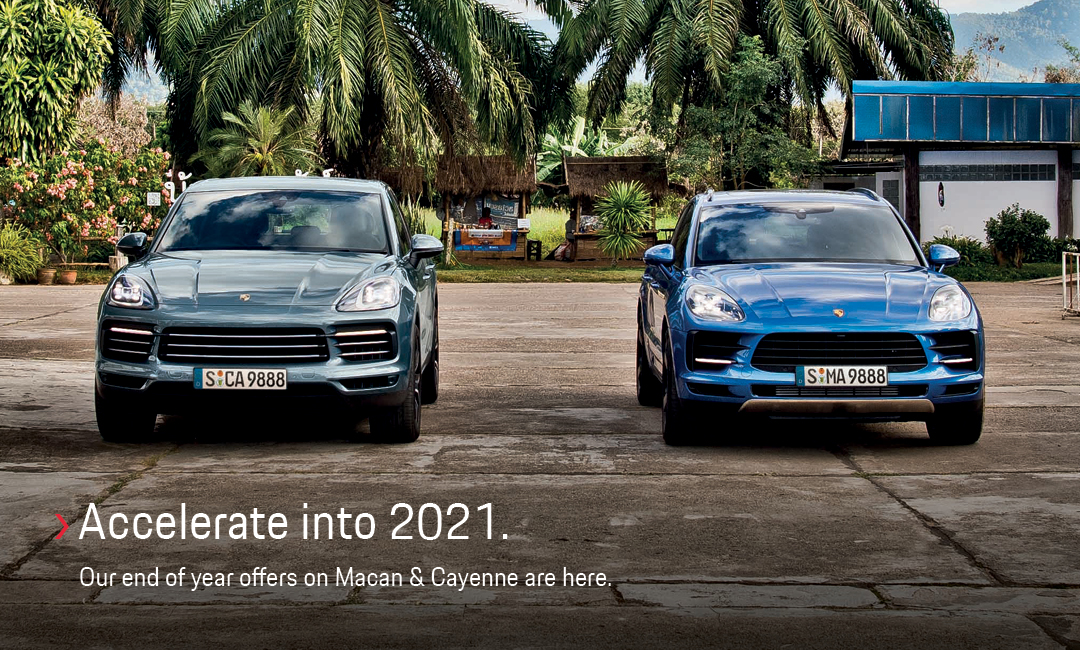 2020 cannot stop you. Finish the year on a high note behind the wheel of a new Macan or Cayenne. The only vehicles in their class with a sportscar pedigree–combining German motorsports performance with state-of-the-art comfort and versatility.Take advantage of our
end of year promotions on Macan, Cayenne and Cayenne Coupé, featuring:
Up to a 9 month payment holiday
Free insurance
Zero processing fees
Terms & Conditions apply. Cannot be combined with any other offer or promotion. Promotion valid until December 31st, 2020 or while stocks last as valid for units on the ground only. Up to a 9 month payment holiday via financing through VMBS only. Insurance price match is offered through BCIC only.