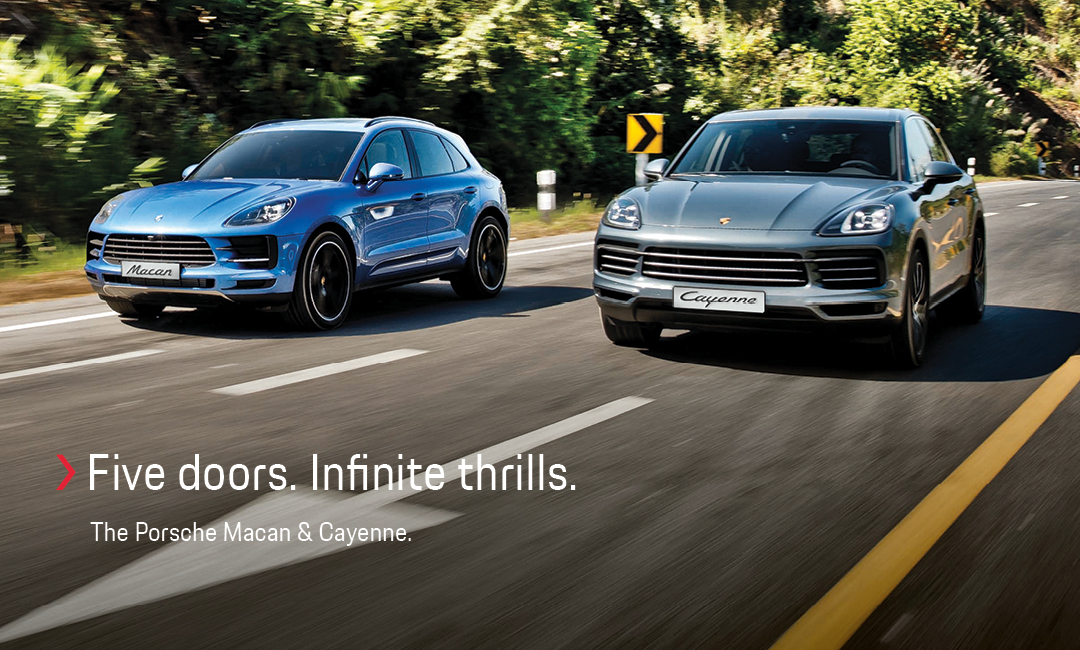 At Porsche we don't follow trends. We don't limit ourselves to the rules and conventions of a particular category. We push the limit, we refuse to settle, and we create the vehicles of our dreams without compromise.
It is with this spirit that the Cayenne and Macan were created. Practical and versatile enough to handle any adventure, while remaining true to their Porsche roots. The perfect combination of design, comfort, cutting-edge connectivity, and most importantly sportscar performance.
For a limited time, take advantage of this exclusive offer on Cayenne and Macan, which includes  5-year manufacturer's warranty, as well as 5-year service package.
Cayenne starting at $20,995,000*
Macan starting at $15,950,000.*
Contact PorscheSales@atlautomotive.com to order yours today.
*Terms & Conditions apply. Offer valid while stocks last. Images shown are representational. Prices subject to change without notice.