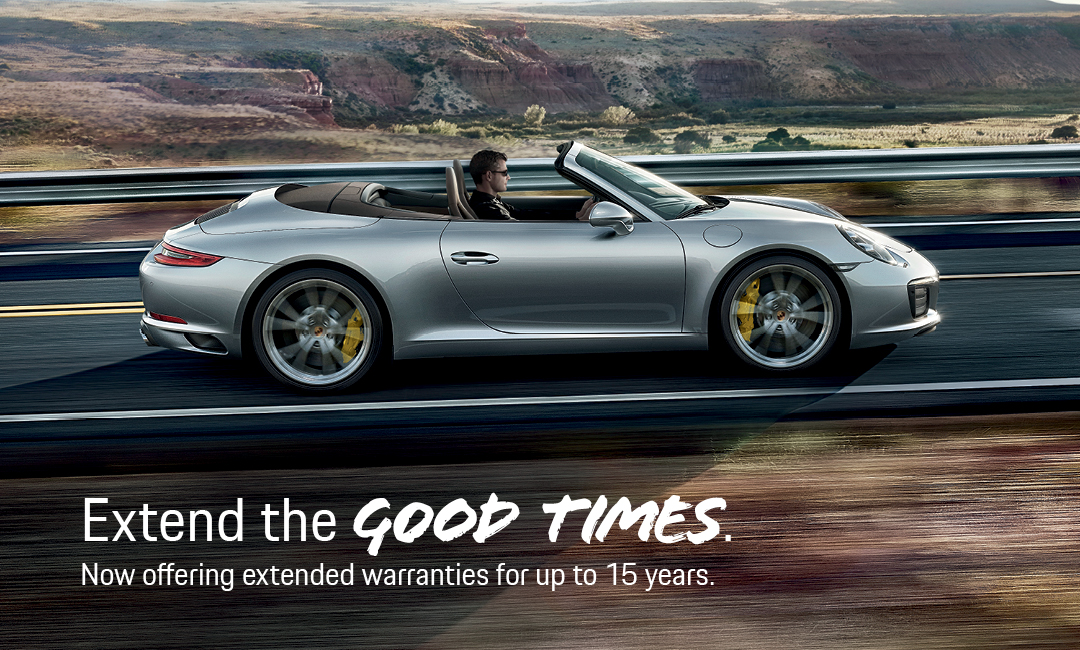 Porsche offers the best warranty program in the industry.
Now with up to 15 years of peace-of-mind.
Purchasing an extended warranty for your vehicle is one of the most intelligent things a Porsche sportscar owner can do.
At Porsche, we are confident in the high-level of quality of our vehicles. And with a Porsche Approved warranty, you can count on having the same level of security that comes with a new car warranty–now for up to 15 years.
If your vehicle passes our 111-point inspection, you can rest assured that your Porsche will maintain its value as well as the good times behind the wheel.
The Porsche Approved Warranty comes with 12 months of coverage, which of course can then be extended.
Your Porsche must be a maximum of 14 years old, have less that 200,000 kilometers in mileage and pass the 111-point inspection. This means that we can insure a Porsche that is up to 15 years old. If your Porsche is less than 13 years old, you can opt for a 24-month extension period. In addition, if you did not purchase your vehicle with the Porsche Approved Warranty Program, or if your warranty has expired, you can obtain it with a technical and visual inspection and a standard Porsche Approved tune-up at your official Porsche Center.